Please see below for details on the facilities and rooms which are available for hire at Whitchurch & Ganarew Memorial. If you are interested in booking the Hall for a one-off or regular event, or you would like more information as to its facilities, please don't hesitate to get in touch, we would love for the Memorial Hall to be used to its full potential!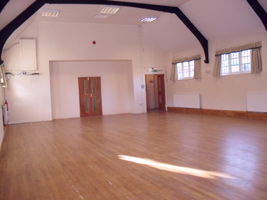 The Grand Hall
Dimensions: 13.5m x 8m (44ft 3in x 26ft 3in)
The capacity of the Grand Hall is 160 people. For dinners, up to 100 can be seated comfortably. The Hall is also used for sporting and educational purposes. A de-mountable stage is available on request and the Hall is licensed for music and has an alcohol license. Chairs and tables are available for hire.
A new state of the art cinema projection system has recently been installed. DVD films can now be shown using the 14ft retractable screen and 7 speaker sound system. The set up is ideal for lectures and presentations using a laptop computer. Monthly films are now being shown in conjuction with Flicks In The Sticks.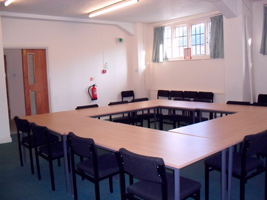 The Meeting Room
Dimensions: 7m x 6.6m (22ft 11in x 21ft 7in)
This room is particularly suited to meetings and training sessions. There is a mini kitchen off this Meeting Room.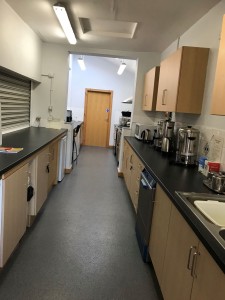 The Kitchen
Dimensions: 6m x 2.4m (19ft 8in x 7ft 10in)
Equipped with modern appliances. Serving hatch to the Grand Hall.

The Garden
To the side of the Memorial Hall is a small enclosed garden and toddlers play area.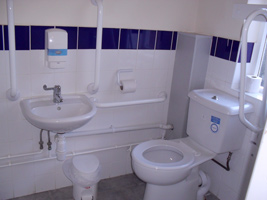 Facilities For The Disabled
Disabled facilities are provided, with easy access to all areas. Ramps have been installed for easy wheelchair access. We also have a hearing loop installed for those with hearing impairments.

The Snooker Room
Details to follow…